27 Types of Kink To Spice Up Your Sex Life
Ever wondered what a praise kink is? Or how about voyeurism? Learn about all types of kinks with this list from Lovehoney.
Once upon a time, not so long ago, "kink" and forms of BDSM were considered taboo and even deviant. I know, right?! And while they may look a little strange at first, remember… it only seems kinky the first time! Since Fifty Shades swept into the collective consciousness, the mainstream has begun to explore and even embrace their kinkiness.
If you are kink-curious and have been Googling phrases like "What is CNC Kink?", "What is a cuckold?", or "What is voyeurism?", we've put together this sexy list of kinks and fetishes (as defined by sex experts!) for you to explore. And while this list of kinks is not exhaustive, we hope it will get you started on your journey to kink-aware sexual adventures.
To help provide accurate and credible answers throughout this guide, we have invited some of the top kink and sexuality experts to give us their expertise on all things kinky!
What is a kink?
A kink is any kind of "nonconformist erotic interest - from fetishes to BDSM and alternative non-mainstream sex interests", says sex therapist Dr. Gloria Brame.
Certified sex coach Sarah Martin expands on this, explaining how kink and sexual arousal is very individual:
"What 'counts' as a kink is pretty subjective. That is, the degree of kinkiness will be in the eye of the beholder. For some people, anything other than heterosexual, monogamous, penis-in-vagina sex counts as kinky! We talk about kinks to distinguish them from the mainstream, socially-sanctioned forms of sexual expression (there is no no shame if you love conventional sex!) and to make it easier to find others who want to experience the same things."
What may be defined as 'vanilla' sex or kink is just a range of diverse desires along a wide spectrum of sexual attraction, rather like a rainbow of ice-cream flavors.
While some people like chocolate chip cookie dough, others enjoy black raspberry cheesecake or vanilla. Just because vanilla is one of the most popular flavors, that doesn't mean it is the only one you can try or even like the best. Kinks allow people to explore their desires while adding a bit of spice - like the whipped cream with cherries and sprinkles on top - to their otherwise plain vanilla scoop. There is no right or wrong when it comes to what makes you sexually aroused, as it is all about individual preferences.
Relationship therapist James Earl says there is more than one way to have sex, and that consent is the most important consideration when it comes to kinky play.
"There is no 'best' way to have sex: it can be enjoyed as loving and affectionate, playful and fun, or rude and dirty. Kink is a way of having - and thinking about - sex that involves elements of transgression. Breaking the rules that we have in other areas of life means it must not only be consensual, as with all sex, but be safe."
So, whether you are into straight vanilla conventional sex or various types of kink, obtaining enthusiastic consent (a "Hell, yeah!") from your partner(s) is an absolute must. All sex-positive healthy relationships are built on communication, trust, and consent.
How do kinks develop?
While there has been lots of speculation from the psychological community, no one really knows where kinks evolve from. They may be something that happens early in childhood or puberty that triggers a sexual response. But this can also happen at any time in life. It was once thought that kinks or fetishes were established from past abuse or trauma, but this is not always the case either.
One study found that kinks are intrinsic (meaning they come from someone's personal history, such as a disposition), or extrinsic (environmental, which is a learned response). In other words, they are not a mental illness but rather a natural expression of our sexual diversity. What they found in the above study was "that BDSM practitioners have a more fluid sexuality and, perhaps, a higher sex drive than average. A higher sex drive would help explain why m/s practitioners are more likely to associate non-sexual stimuli with sexual excitation (e.g., being tied-up, leather fetishism) or to eroticize non-sexual states of mind (e.g., feeling pain, relaxation, meditation)".
What's the difference between a kink and a fetish?
You may have also heard the word 'fetish' used in combination with the word 'kink'. While they are similar, they are not actually the same thing. Sarah Martin explains the difference.
"Kink is the broadest term, meaning non-conventional or non-traditional sexual practice. BDSM is a type of kink that involves playing with power. A fetish is a type of kink where an object (or objectified body part typically not associated with sex) is required to experience arousal or orgasm."
Find out more about the differences in our blog post Kink vs. Fetish: What's the Difference?
Here are some examples of kinks, some of which are fetishes, and other non-conventual sexual practices. Let's get started...
Types of kinks
Some of the best research we have at the moment about the prevalence of kinks, or at least kinks people fantasize about, comes from Justin Lehmiller, Ph.D. According to his research, the most frequently fantasized-about kinks in the United States include BDSM, playing with body fluids, voyeurism, exhibitionism, foot fetishes, age play, furries, and gender play.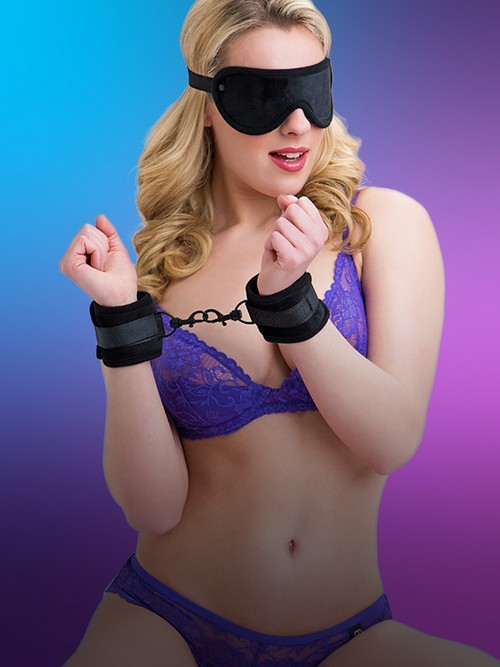 1. BDSM:
BDSM is a term that gets confused with kink a lot. It is treated as a type of 'catch-all' in the world of kinks. Again, while the terms are similar, they also have different meanings.
Dr. Gloria Brame: "BDSM is an acronym for Bondage & Discipline, Dominance & Submission, and Sadomasochism.  Not all kinky people are BDSMers but all BDSMers are, by definition, kinky people."
Says dominatrix, erotic hypnotist, and clinical hypnotherapist Mistress Carol: "BDSM is a large basket that contains many different activities or attitudes. BDSM includes physical expressions, desires, or activities that relate to bondage, discipline, submission, dominance, and sadomasochism. One can have a foot fetish. It's how it's expressed that makes it a BDSM activity."
2. Dominance:
Dominance in relation to BDSM is based on consensual power exchange and involves the Dominant partner deriving sexual pleasure from being in control. The submissive partner 'submits' to being dominated by their dominant partner. Consent from both parties is absolutely essential, but we wouldn't go as far as having to sign a contract, à la Fifty Shades of Grey.
Dr. Gloria Brame: "Dominants are people who take the authority role in a power exchange, while submissives are the ones who take the role of bending to their will.  It's a leader/follower dynamic, but the style of leadership/service is very individual. Some doms are also caretakers or Daddy doms. Some subs are also brats, top other people, et cetera."
What is a 'top' or 'bottom' in BDSM?
Sarah Martin: "A top is a person who is actively doing something to another in a BDSM scene. While tops are most often dominant, this is not always the case. A bottom is a person who something is being done to in a BDSM scene. While bottoms are most often submissive, this is not always the case."
3. Sadism and masochism:
Sadism and masochism, the 'S' & 'M', in BDSM, relate to the sexual gratification people may feel from inflicting physical pain (sadism) or receiving pain (masochism) through a physical or emotional act.
4. Switch:
Sarah Martin: "A switch is a person who enjoys playing dominant and submissive roles in BDSM scenes. Some switches equally enjoy dominance and submission, whereas other switches prefer one or the other while still being able to enjoy both roles."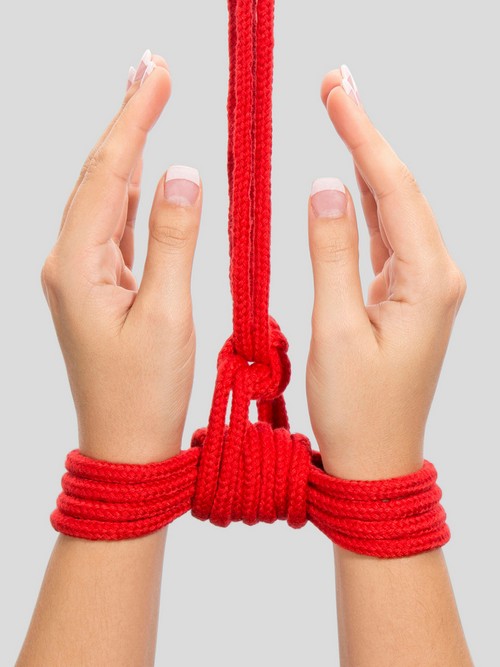 5. Ropes & Bondage:
Bondage in the context of BDSM describes the practice of restraining or being restrained for sexual pleasure. Types of bondage include using rope (shibari), handcuffs, spreader bars, or even suspension.  Another more "extreme" type of bondage is mummification in which someone is wrapped in plastic wrap or placed in bondage bags.  Muzzles, hoods, and even ball gags are also considered bondage because they are in some way restrictive. Browse our large variety of Bondage toys and accessories.
James Earl describes how bondage or Shibari can be non-sexual as well and more about the aesthetic of the rope.
James Earl: "Bondage may be about the aesthetic effect of the ropes crisscrossing a human body in an artistic pattern and not be explicitly sexual. Nonetheless, it is 'kink', directly sexual or otherwise."
What is a Rigger?
Dr. Gloria Brame: "An experienced and skilled bondage/rope person, usually a top/dominant.  A must-have in shibari and other complex ropework play."
What is a Rope Bunny?
A rope bunny is a person that is tied up within rope and bondage play.
6. Praise Kink:
A praise kink is a sexual fetish around exaggerated compliments and approval.
James Earl: "Praise kinks are a form of sexual play where the dominant partner praises the submissive partner, causing sexual arousal. Most BDSM sub-dom relationships are less nurturing and may be more about discipline or even punishment."
What are some praise kink phrases?
Sarah Martin: "This could be anything from being told you're a 'good girl' or 'good boy' to being told something you're doing feels amazing!" 7. Primal Kink:
Sarah Martin: "Primal play is a kink that involves getting in touch with your base animal nature and allowing yourself to explore your impulses with your partner. Primal play can be a form of BDSM if it involves power exchange - for example, in the case of dominating or overpowering using nothing other than physical strength. Otherwise, primal play can encapsulate a number of practices that don't necessarily involve power exchange - for example sniffing and smelling your partner, grunting, licking, and so on."
8. Breath Play:
Breath play in BDSM is a consensual sexual act of restricting one's oxygen to intensify an erotic experience. It can be done alone (auto-erotic asphyxiation) or by one's partner (erotic asphyxiation). It is considered an extremely risky behavior, or a form of "edge play", and should not be performed by novices. Rather than a safe word, a safe sign or signal should be used to stop play if it becomes too dangerous, such as ringing or dropping a bell to make a noise.
9. Breeding:
As the name suggests, like animals "breeding", a breeding fetish is when one is sexually aroused by the thought of getting pregnant or impregnating another person.
10. Bukkake:
Bukkake, in Japanese, literally means "to splash with liquid". However, in porn it is a genre of group sex film in which several men ejaculate on someone (often a female), as in a circle-jerk. Incidentally, the largest gangbang film so far is "The World's Biggest Gangbang 3: The Houston 620" (1999), in which adult star Houston reportedly had sex with over 620 men without interruption in one day.
11. Creampie:
A creampie is another popular pornographic term and category for when a male performer comes in a woman's vagina (vaginal creampie) or anus (anal creampie) without wearing a condom. Usually, the camera will zoom in on the semen as it leaks out of the vagina/anus to show the viewer that ejaculation has occurred.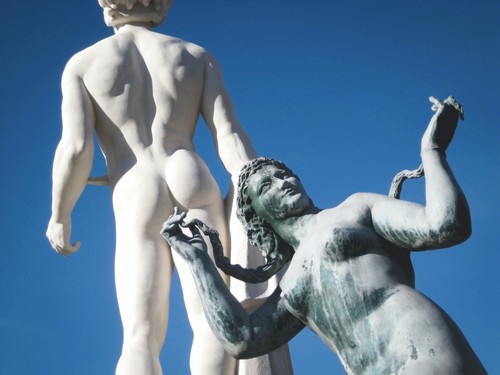 12. Felching
Felching refers to licking, sucking, or eating semen (come/cum) out of someone's anus. However, the Urban Dictionary says that cum may be sucked from any orifice, including a vagina. Other definitions describe using a straw to aid in the sucking. Yoghurting is the term used when a spoon is used instead of a straw.
The Urban Dictionary also says that the definition of felching is when you insert a gerbil up your anus for the purposes of sexual pleasure. However, that practice is actually called gerbilling, which is considered an act of animal cruelty and is illegal. Still, no known cases of "gerbilling" have ever been reported and it is mostly an urban legend.
13. Consensual Non-Consent (CNC Kink):
Dr. Gloria Brame: "When you give blanket consent that allows your dom/master/top to push the envelope to a level or place you didn't specifically agree to.  People do it because the spontaneity of being pushed unpredictably is a turn-on for them.  Safe words are still respected though!"
Sarah Martin: "Consensual non-consent (or con non-con as it is sometimes said) is a type of BDSM kink that involves the consensual exploration of simulated non-consensual behaviors. This can range from consensual use of the word 'No' in a scene, where 'No' is said but doesn't mean stop (there's a safe word for that instead), right through to things like roleplaying kidnapping, or coerced sex."
In CNC BDSM activities, such as fantasy rape play, in which the submissive or bottom has a fantasy of being "taken against their will", consent is still given, but the details of when, where, or what will transpire may be kept from them, so they can enjoy the element of surprise, suspense, and perceived 'danger'.
Read more about how to participate properly in Consent in this blog post.
14. Cuckolding:
James Earl: "Cuckolding is enjoying your partner having sex with someone else - either sometimes because they are cheating, or more often because they have been given permission.
"If given permission, the cuckold might want to wait at home and welcome their partner back after their encounter, or they may want to watch them have sex. The motives for this are usually the cuckold's sense of humiliation that another person is satisfying their partner, and the sexual excitement this can cause."
15. Exhibitionism:
Sarah Martin: "Exhibitionism is a kink that involves getting turned on by being watched being sexual. Exhibitionism can be a great deal of fun, so long as you practice it consensually. There are a number of contexts that welcome exhibitionists, including swingers' clubs, orgies, online camming, or other venues where public sex is expected."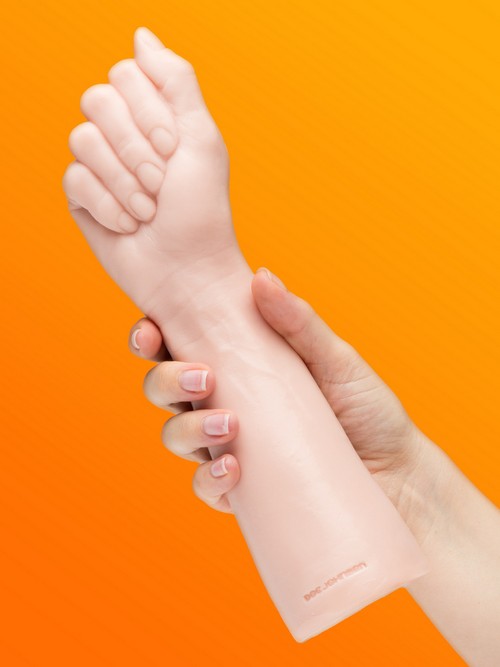 16. Fisting:
Dr. Gloria Brame: "Fisting is, foremost, a sensual act - something important to remember.  It's when someone slowly, carefully, and with a ton of lube, works their fingers into a partner's vagina or rectum until the fist (and even forearm) can slide inside."
Find out "Everything you need to know about fisting" in our expert article on our blog.
17. Frotting:
Frotting is when two men rub their penises together to achieve sexual stimulation by way of non-penetrative. Wikipedia says the "term was popularized by gay men activists who disparaged the practice of anal sex".
18. Humiliation:
A humiliation kink is a form of BDSM kink where a person derives sexual pleasure from some form of embarrassment.
Sarah Martin: "Humiliation play involves consensually saying or doing something that creates feelings of awkwardness, discomfort, embarrassment or humiliation for the purposes of sexual arousal."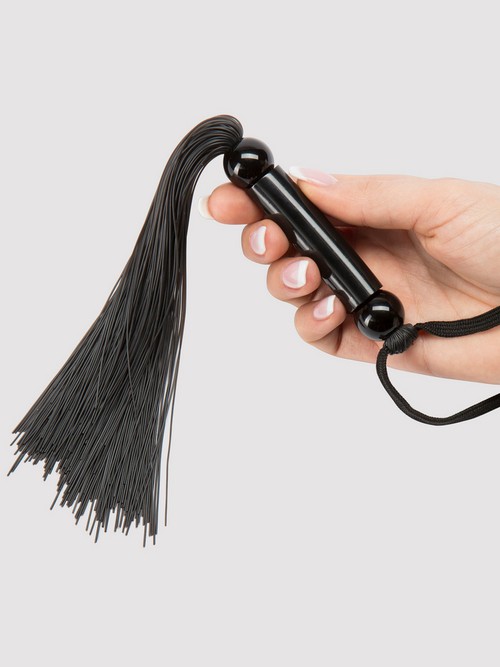 19. Impact Play:
Impact play is a type of sensual spanking, or striking someone with a toy or implement, for the purpose of sexual arousal and/or erotic punishment. Also referred to as percussion play, impact play can be anything from light and playful booty spanks to flagellation or flogging using whips, paddles, canes, spankers, and ticklers. For some people, the turn-on is purely physical, even sensual experience as a part of S/M, while for others it may be a part of D/S play and power exchange. Get started with impact play today!
20. Role Play
Role play can present in many ways, depending on who is doing it, but often includes playing characters outside of our everyday lives. Many people can experience a great deal of sexual gratification when stepping outside of their own persona.
Dr. Gloria Brame: "Role playing is something that we do that as children, and kinky people still love doing it as adults. It is getting into a 'role' to increase erotic tension (doctor or naughty nurse and patient, police officer/scofflaw, costume dress-up and sex, et cetera.)"
The most popular sexy costumes used for role play include schoolgirl, French maid, and hot secretary. Kinky cats, Playboy bunnies, sexy superheroes, harem girls, and medical role playing are also popular.
21. Urophilia/Piss Play (Aka the Golden Shower!):
Sarah Martin: "Urophilia is a fancy word for pee play, though most often it refers to a sexual fetish where someone needs the smell or taste of urine, or the sight or sound of someone urinating, to become aroused. More generally, pee kink is extremely common. There are many people who enjoy incorporating urine into their sexual play who aren't dependent on it in order to experience pleasure or orgasm."
Other terms for pee play are golden showers, piss play, urine play, watersports, and urolagnia. Golder showers typically just refer to one person peeing on another.
Wikipedia notes that "for some individuals the phenomenon may include a diaper fetish and/or arousal from infantilism". In some cases, the receiver of the golden shower may be used as a human urinal.
22. Voyeurism: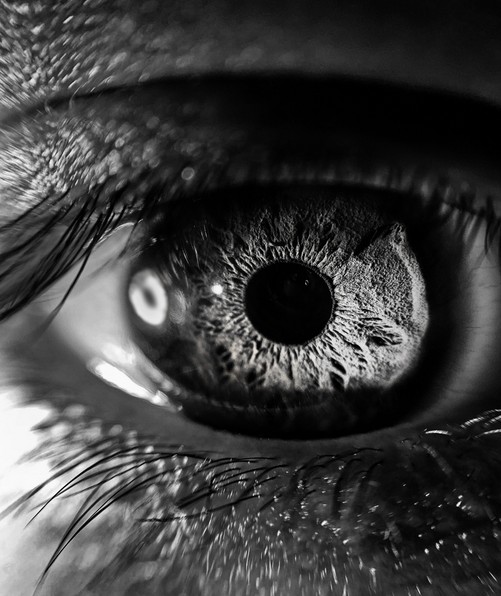 Sarah Martin: "Voyeurism is a kink that involves getting turned on by watching others be sexual. Some voyeurs get off on the people they are watching knowing they are there, whereas other voyeurs prefer it when those they are watching don't know. Voyeurism can be a great deal of fun, so long as you practice it consensually. There are a number of contexts that welcome voyeurs, including swingers' clubs (some of which have special peep holes or voyeur's evenings to cater to this kink!), orgies, online camming, or other venues where public sex is expected. Voyeurs are often embraced within the cuckolding community too."
Another word for voyeur is "Peeping Tom". Again, consent must be given, like any other sexual or BDSM activity, or it is considered a voyeuristic disorder, which is problematic. Voyeurism without consent is illegal.
Learn "All you ever wanted to know about voyeurism" in our kinktionary!
24. Age Play:
Age play is a kink that involves one or more consenting adults roleplaying as an age different from their own. One of the most common variations of this kink, known as DDlg (Daddy Dom, little girl), is where the dominant role performs that of a caregiver and the other of submission.
25. Dirty Talk:
Dirty talk may seem like one of the more tame kinks found in this list, but it is one of the most popular kinks around. It may include suggestive or explicit language during sex, through to acknowledgement of submission in a power play setting.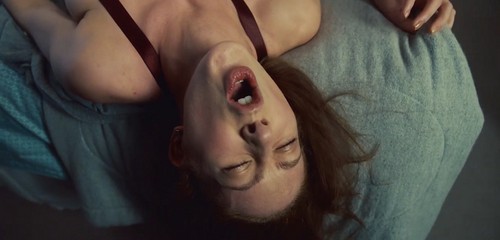 26. Orgasm Control:
Orgasm control can mean different things in different contexts but usually refers to the forcing, denial, delaying or extension of another person's orgasm. Orgasm denial is a common form of orgasm control within BDSM. The dominant role will deny the submissive partner sexual release as a form of control, while ultimately increasing sexual arousal.
Is my kink normal?
Many people, especially when they are just new to the experience, wonder if they are weird when it comes to their 'kink'. This is passed down from generations of sexual shaming, and from a time when many kinks were thought of as deviant, or paraphilic (a psychological disorder).
Nowadays most kinks and fetishes are considered healthy unless they negatively interfere with one's life, are non-consensual, or are illegal. Many times kinks can also remain a fantasy in the mind only, which are never acted upon IRL. As with many things related to sexuality, sexual arousal is in the eye of the beholder and needs to be explored on an individual level.
What the experts say about Kinks and fetishes
Mistress Carol explains how kink has evolved from abnormal to mainstream: "What was once considered bizarre or inappropriate is no longer seen with that particular brushstroke. One such 'kink' - BDSM - is becoming popularized by movies and television, which allows the once-limiting ideas around kink to grow as consenting adults slowly begin experimenting with kinky activities that society previously labelled abnormal."
James Earl: "Kink is very wide-ranging term, and it is not that useful to talk about is as normal or abnormal. Having said that, there are, of course, some things that are plain dangerous (e.g., asphyxiation), and other things which are illegal (e.g., underage sex) - but these are not kink. Kink is anything that breaks conventional expectations around sex – consensually."
Dr. Gloria Brame: "All kinks are normal.  However, some kinks are criminal - i.e., necrophilia, cannibalism, animal abuse, et cetera - and viewed as crimes in the BDSM community."
Sarah Martin: "Your kink is almost certainly normal. What falls within the normal range of human sexual expression is so varied and vast. As long as you engage in kink in a way that is consensual and which honors the dignity of you and your partners, it's all good."
As we can see from our experts, there really is no "normal" or "abnormal" type of kink. The most important thing is that you practice consent and use a "Safe Word" during kinky BDSM play.
What is 'kink friendly'?
Kink friendly would describe someone who is perhaps, not into kink themselves but is an ally to kinksters or kinky people.
More kink advice
Looking for more kink to explore? Check out our blog articles below to find out more about bondage, kink, fetishes, and more!
Beginner's Guide to Bondage | Different Between Vanilla & Kink | What Are Medical Fetishes? | Japanese Rope Bondage for Beginners | How to Have Anal Sex for the First Time | How to Choose a Personal Lubricant | The Ultimate Sex Guide to Maintain a Healthy Sex Life | First Time Pegging: A 'How To' Guide for Beginners |
More Sexual Happiness Advice
You can never know enough about sex, right? Why not join us on our sexploration journey? Stay up to date with the latest advice on our blog, the Lovehoney forum and the weekly Sexual Happiness podcast.