How to Give a Good Blow Job
Ahh, fellatio. The humble blow job. The penis-pleasing cousin of cunnilingus. If you're looking for tips on how to give a good blow job, you've come to the right place.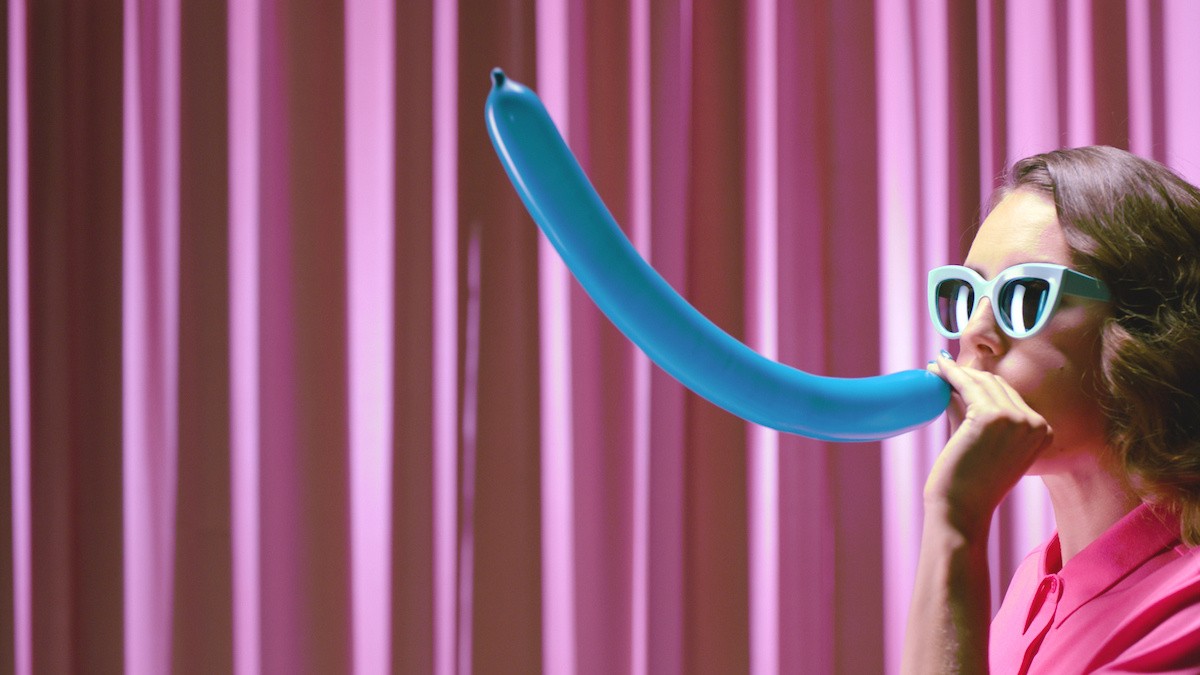 Now, there's no one piece of advice that will magically make your blow job game completely unbeateable. Blow jobs are different for everyone: what one person likes, someone else might hate. That's the way it is with most things sexy.
That said, just like with cunnilingus, there are a few tried and true blow job techniques that have been found to perk up most penises. We're here to share those techniques with you so you can become a blow job master.
A forking fantastic fellatio-er, if you will.
What is a blow job?
Known formally as fellatio, the blow job is referred to by many names, including BJ, blowie, going down on someone, giving head and oral sex for men. Put simply, a blow job is when one partner gives their partner's penis some sensual attention with their mouth.
Blow jobs can be a form of steamy foreplay, a way to sneak in a quickie that doesn't involve getting completely naked or just a fun sexual treat you both enjoy.
Why do men like blow jobs?
The penis is full of pleasurable nerve endings, and most people generally enjoy having those nerve endings stimulated, whether by sex or oral stimulation. Mouths are warm, wet and occupied by one of the most powerful muscles in your body – the tongue – so they're great tools to use as part of sexual pleasure.
Particularly sensitive parts of the penis include the glans or head (both with and without foreskin), the frenulum (the elastic connective tissue on the underside of the penis shaft, right below the corona/ridge), the scrotum and testicles, and the perineum (the bit of skin between the anus and the scrotum). These are great areas to focus your attention while giving a blow job.
Blow job tips
When it comes to fellatio, different people with penises will like different things, so if it's your first time going down on your partner, take a moment to ask how they like to be stimulated. They'll know their own body best, after all, and by communicating with them, you'll be in a better position to make them feel amazing.
If they've never had a blow job before – and don't know what they'd like or dislike – or you just want to know how to give a good blow job, you can try following these tips to start you off.
Get into a rhythm
Take your time getting down there and don't jump into sucking straight away; instead, begin by kissing around the penis and then lightly licking it up and down.
Make some exploratory motions with your tongue, focusing your attention in the head and frenulum.
After you've started steaming things up with licks, sucks, and touches, you should settle into a consistent rhythm. Begin slow and gradually get faster for the best results.
Mix it up
Combining oral sex for men with a handjob can have incredible results. Think of your hands as an extension of your mouth and use them to rub the shaft while you focus your oral attention on the head.
If you're feeling particularly dexterous, add a slight rotation to your hand movements as you rub up and down the shaft to make your partner go wild.
Don't forget to use your hands and mouth elsewhere too. Try massaging your partner's thighs if they're laying down or grabbing their ass to pull them towards you if they're standing up.
Don't forget the balls
Testicle tickling isn't for everyone, but many people love it. Try licking, sucking and gently cupping the balls with your hands while performing fellatio.
Be sure to listen carefully to your partner's response and be very gentle – balls are sensitive. Avoid using your teeth.
Consider eye contact
Don't spend the entire time staring your partner down, but making eye contact at a few choice moments can be both arousing and intimate. Take the penis deep into your mouth then look up into your partner's eyes while you slowly pull back, or while you lick the length of the shaft.
Just keep in mind that they might be too busy enjoying your BJ skills to notice at first.
Let them know you're having a good time
Enthusiasm can be the thing that makes or breaks a blowjob. Ask anyone with a penis – your technique can be impeccable, but if you don't seem like you're enjoying yourself, it's just not going to be great head.
There's no need to go overboard with fake moans, but some enthusiasm can make it a 10/10 experience for your partner. Plus, a little hum along the shaft will rarely go awry.
Best positions for blow jobs
Kneeling in front of your partner while they stand is a mainstay in porn, but there are plenty of other positions that give you great access and control over your partner's peen. If you are on your knees, spend time kissing their thighs first, keeping eye contact and building anticipation.
You can also try lying on your back and let them lower their penis into your mouth – that way they have control over the depth and speed. This is a great position if you're a fan of power play, but it's important to make sure you're both comfortable with what's happening. If you're the one receiving fellatio, check in with your partner – especially if you're going deep – and establish a safe signal, like a double tap on a thigh, as you won't necessarily be able to easily speak.
Alternately, have your partner lie down on the bed, then straddle one of their thighs – they'll be able to easily watch you while you go to town on their member. You could even cover both your bodies in massage oil, which will help your movements to become more fluid (plus it'll feel amazing for you, too).
And obviously, there's always the good ol' 69, if you can receive while you give and not lose momentum!
Blow job sex toys
If you're after solo-fellatio, you're in luck. There are loads of blow job simulators designed to effectively mimic the feel of a blow job with another person – check out just a few of our top picks.
Paired players, don't worry. There are plenty of toys available which are happy to join you during oral sex and add fun for both of you.
Blow Job Strokers
There are so many different oral sex simulators these days. There's the BlowYo toys, which are textured, open-ended, short strokers designed to feel like a mouth on your shaft. As a bonus, they're also a perfect size to add to oral sex with a partner.
You can also explore our dedicated blow job toys section, which includes a tantalising array of strokers both full-length and short. There are even a few options which warm or vibrate, like the Blowmotion Warming Rechargeable Male Masturbator.
Realistic Mouths
Realistic mouths are a little different to other blow job simulators, in that they look like a real mouth. Mostly this means they'll have lips and a long, deep canal you can use to fulfill some deep-throat fantasies, like the THRUST Pro Mini Ruby.
More expensive realistic mouths might be pre-lubricated, have a warming function, or even include teeth, like the beloved Magic Eyes La Bocca Della Verita Realistic Blow Job Stroker.
Lube – especially flavoured lube
Is there any sex act that lube doesn't improve? Sources say no, so it's in your best interests to always have some available, no matter which sexual activity you're enjoying!
You can use any type of lubricant you like for fellatio, but since one partner is going to be licking quite a lot of it, many couples enjoy using flavored lubes during oral sex. Why not pick up a set of multiple flavoured lubes like the Doc Johnson Good Head Flavored Lubricant 5 Pack and try out a whole host of flavours to make your peen even more dicklicious?