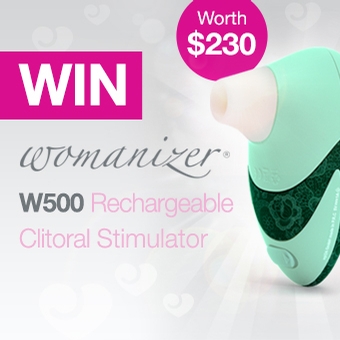 The Womanizer Clitoral Stimulator has been making waves in Europe for a while now, and we're bringing its unique stimulation mode Stateside!
This female sex toy uses suction, rather than vibrations, to stimulate the clitoris, and it's been garnering rave reviews from every corner of the internet.
Invented in Germany, the brains behind the Womanizer profess: "Many women get a completely new orgasm feeling. The womanizer, with its new technology and the way it works, which has nothing to do with a vibrator, is the gentlest and, at the same time, most powerful stimulation device that is on the world market."
One very lucky winner could soon be testing these claims and enjoying clitoral sensations like never before.
Click through to enter to win and tell us what you want to call your new Mint Green Womanizer W500 pictured here before February 8.