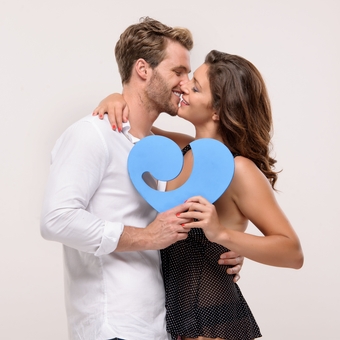 Wedding season is in full swing. I know because my sister just got married last week! My biggest wish for my sister and brother-in-law is a long and happy life together.
I read articles about happy relationships and happy marriages all the time, but happiness can mean something different for each couple.
On these momentous occasions we might wonder: "What can newly married couples do to ensure successful relationships?" "How can they keep Monogamy fun and exciting?" And for the couple's friends: "Is giving sexy wedding gifts a good idea or off limits?"
I bet you know someone who's getting married this summer too! More than a third of couples choose the summer as the time to tie the knot.
As we watch our happily coupled friends say "I do" we want all the best things for them; happy households, growing families, and long fulfilling lives together. Keep reading to learn more about what it takes to make it work and let's see what happens next…