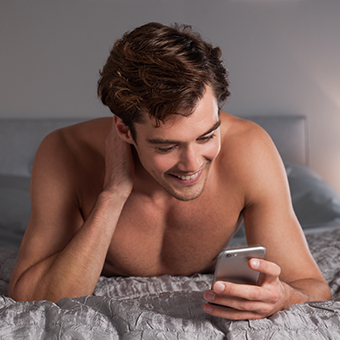 We've all had those moments where we aren't physically with someone, but we can't help but think of all the sexy things we'd love to be doing with them right then.
Whether it's a partner of years or just someone really hot who you're casually talking to, the urge to get them as turned on as you are is an exciting thought.
Sexting is an awesome tool for setting the mood and making your intentions known. However, not all of us are pros at this particular activity, and expressing yourself sexually via the written word can often come less naturally than expression in physical form.
It has been a learning curve from when I first started engaging in sexting a few years ago, but as someone who feels they have come a long way and become more comfortable over time, here are my top ten do's and don'ts to make sexting an exciting, enjoyable and non-intimidating experience every time.