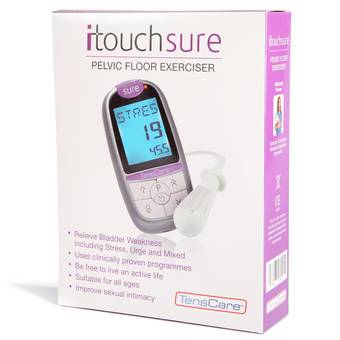 Chances are you've read one or two of our 279,000 user-uploaded sex toy reviews. We love reviews, and we love that so many of our customers take the time to send us feedback on the products.
Every month we like to give back by choosing one review to win $150 to spend at Lovehoney.com. This month's winner's review of the TensCare Itouch Sure Pelvic Floor Exerciser with Electrical Pulses is informative and inspirational:
"Having had 3 children, one of which caused me severe peritoneal tearing during birth, I'd suffered for years with stress incontinence and it was getting me down. No matter how many exercises I did, nothing worked! Until the Itouch."
"The big question is 'does it work'? And, yes, it most certainly does! I've found that I am much tighter, and I can run now without any leakage and even jump on a trampoline, something that was impossible before."
Read AWilki's full review here.
That's not all! We've also selected 3 runners up. Read on below to find out if you were lucky…